What are Career Assessments?
Career Assessments are tools that help individuals identify and understand a variety ofpersonal attributes such as personality preferences, skills, strengths, interests and values.The results can be used as part of the career exploration and decision-making process toidentify possible career and work environment options. University of California, Merced students have an opportunity to take several Career Assessments.Access to and Interpretation of these assessments is offered through the Student Career Center within the Office for Service, Leadership and Career in the Division of Student Affairs. Please be sure to activate your Handshake account to create appointments and for appointment reminders.
O-Net Profiler
The O*Net Interest Profiler can help you find out what your interests are and how they relate to the world of work. You can use the resultsto help you decide what kinds of careers you might want to explore. If you would like to take the O*Net Interest Profiler, please follow the 5 steps.
Complete the Assessment (60 Questions)
Print or save your O*Net Interest Profiler: Score Report
Learn more about Job Zonesand Careers that might interest by Navigating to the two buttons in the system. Print off or save your Job Zones and Careers Reports.
 
Clifton Strengths
The CliftonStrengths is grounded in Positive Psychology and can help you identify and develop your strengths by building on the way in which you most naturally think, behave and feel as a unique individual. If you would like to take the Clifton Strengths, please follow the 3 steps.
Email the Center for Career and Professional Advancement to request an instruction sheet and individual log-in code at careercenter@ucmerced.edu
Complete the CliftonStrengths Assessment using the guide you received.
For further assistance, make a 1-hour coaching appointment with your Career Specialist. Appointments can be made on Handshake at ucmerced.joinhandshake.com.

If you are a student in the School of Engineering, your appointment is with Elizabeth Atilano. If you are in the School of Natural Sciences, SSHA, or Exploring (Undecided / Undeclared), your appointment will be with Lezly Juergenson.
Need assistance creating your appointment? Email us and we'd be happy to assist you!
Researching your Major and Career Resources
Student Career Center
At the Student Career Center, our philosophy centers on helping students develop the skills and mindset that will make their transition out of college successful, regardless of what their next step entails. We seek to empower you in your career search by celebrating your unique identities, preparing you for an increasingly diverse and global workforce, and advocating for your individual needs. The following resources only touch the surface of what's available.

What Can I Do With This Major?
A great online tool to explore career options in your specific major or to investigate a potential major.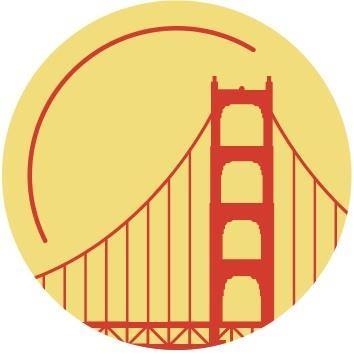 California Career Zone
California Career Zone is a new way to explore exciting jobs and occupations that California has to offer and to learn about what career path interests you. Students can choose among three self-assessment exercises, view occupations by industry sectors and assessment results, view videos of occupations of interest, and playing a Reality Check game comparing salary information with lifestyle.
O*Net Online
The O*NET program is the nation's primary source of occupational information. The database also provides the basis for our Career Exploration Tools, a set of valuable assessment instruments for workers and students looking to find or change careers.
Career OneStop
This web site is sponsored by the U.S. Department of Labor that offers career resources and workforce information, including occupation and industry information, salary data, career videos, education resources, job search strategies, and resume and interview guidelines.
California Labor Market Information
The Employment Development Department provides labor market information at this site, including occupational information, supply and demand information, local profiles of labor mark et information by California City, and wage data.
Occupational Outlook Handbook
The Occupational Outlook Handbook is a nationally recognized source of career information, designed to provide valuable assistance to individuals making decisions about their future work lives. The Handbook is revised every two years.
Informational Interviews
One of the best ways to learn about an occupation, industry or company is to talk to people working in the field. The process is called Informational Interviewing. Unlike a Job interview, this is an interview that you request. The purpose is for you to gather relevant information by asking questions of experienced professionals. Therefore, it is important that you do not turn the conversation into a job interview.
Steps to Conducting an Informational Interview
Identify the Occupation, Industry, or Company You Wish to Learn About.
Assess yourown interests, abilities, values, and skills. Think about the type of work you enjoy doing and how you want to use your talents to make a difference, regionally, nationally and globally.
Prepare for the Inteview
Read all you can about the field prior to the interview. Decide what information you want to obtain Prepare a list of questions that you would like to have answered.
Identify People to Interview
Identify people you know such as friends, relatives, alumni,present or former co-workers, supervisors. Professional organizationsand LinkedIn may also be helpful.
Arrange The Interview
By email or by telephone
Conduct The Interview
Dress professionally, arrive on time. Refer to your list of prepared questions; stay on track, but allow for spontaneous discussion.
Follow Up
Send a thank-you note to your contact within one week of the interview.
Prepare a List of Questions to Ask. Some Examples:
Please tell me about your work.
On a typical day in this position, what do you do?
What personal qualities or abilities are important to being successful in this job?
What part of this job do you find most satisfying? Most challenging?
Career Preparation
What attracted you to this career?
What previous professional experiences have best prepared you for your job / career?
What do you feel is the best training or education for this type of work?
What qualifications do you look for in a new hire?
How did you get your first job?
What is the typical hiring process? Interview process?
Who do you know that I should talk to next? When I call them, may I use your name?
Industry Knowledge
Which professional journals and organizations would help me learn more about this field?
What opportunities for advancement are there in this field?
How do you see jobs in this field changing in the future?
What special advice would you give a person entering this field?